Verpėjos' Creative Pastures welcomes firsts residents
We are excited to begin our new residency series called Creative Pastures. 
Recently our first residents Nadine Baldow and Kristin Fredricksson have arrived and started their month with the sheeps in the calm and beautiful surroundings of Kabeliai village.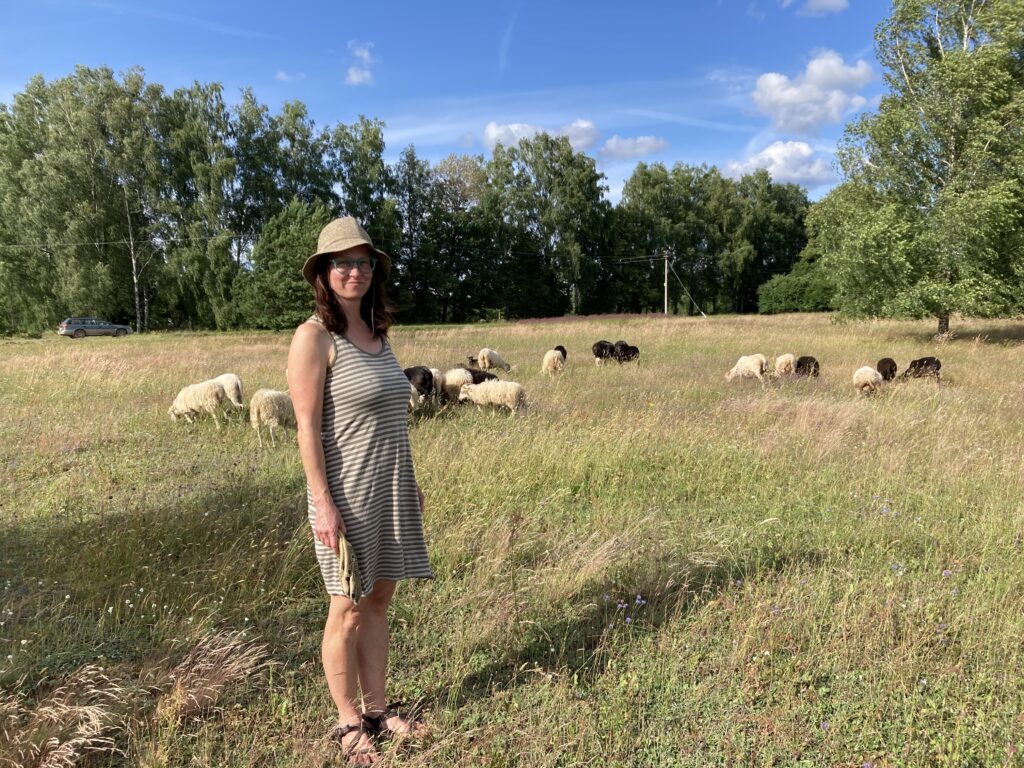 Kristin Fredricksson is an award-winning performance-maker and a researcher, lecturer, mover and puppeteer. Her themes are the ecological body, climate and civilisational collapse, autobiography, trauma and memory. Fredricksson's work has been presented in theatres such as the Barbican in London and La Villette in Paris, in outdoors performance festivals such as Norfolk & Norwich Festival and as installations in inside and outside spaces. She teaches histories and philosophies of art, somatic approaches to art making and the ecological body on the MA Art, Society, Nature at The Margate School in the UK.
Nadine Baldow is a visual artist based in Berlin whose work predominantly addresses the complex relationship between "culture" and "nature" and their ongoing impact on each other. She is observing this relationship on many different levels and raises questions like: Are we still part of nature? What is 'nature' after all? Could our planet, as we ourselves have shaped it, be what `true nature' is? Baldow studied with professor Eberhard Bosslet, at the Academy of Fine Arts in Dresden after completing a wood carving apprenticeship in the Alps.