July residents – Markéta Dlouhá and Ugnė Venckė
Markéta Dlouhá is a Czech artist who focuses on personal stories and ecology through bookmaking, printmaking, poetry, drawing, embroidery, and light installations. Her strong connection to nature and interest in sociology and psychology manifests itself in semi-surrealist imagery akin to natural shapes, landscapes, animals, and water, and in her topics where she holds a light on memory, family, health, and relation to nature.
Her ecological approach to art involves upcycling and recycling materials to create her own materials, including making paper from old clothes, plant fibers, and old paper to create light installations from old and shaved linoleums. She also uses ecological printing colors and experiments with natural pigments which she collects from nature. Closing the waste loop in her art and using sustainable natural materials is an ongoing challenge and goal for her practice.
Markéta exhibited her work in various group shows and solo exhibitions in Japan, Poland, and the Czech Republic. Her ecological printmaking techniques and natural pigments resulted in several collaborations with artists and eco-friendly fashion brands. Currently, she is focusing on building her papermaking and graphics arts studio in the Czech Republic and taking part in art residencies.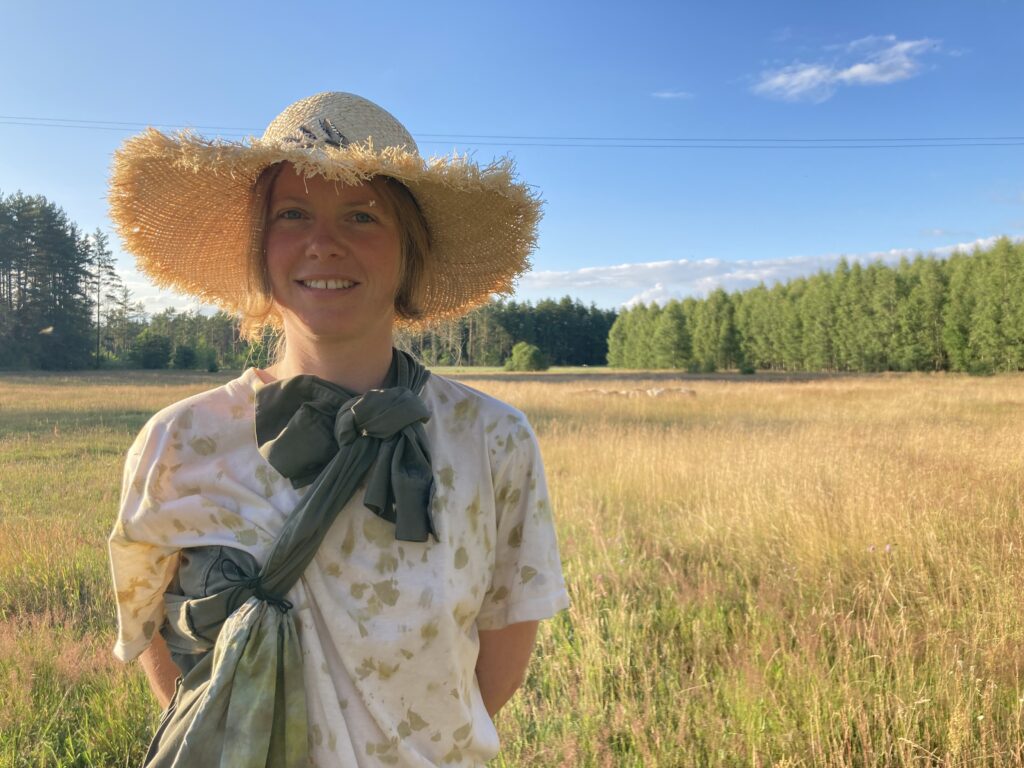 Ugnė Venckė graduated in object design from Vilnius Academy of Arts, after which she travelled for three years. From her travels she brings with her a sense of fragility, the value of the temporal and a more open view of the world. For four years she was part of the creative design studio Less Table, where she created feasting installations using experience, knowledge of nature, traditions and their eclectic continuation. She is currently exploring how to incorporate the increasingly forgotten everyday meditative handicrafts into her domestic and creative life, and runs experiential workshops.
During the Verpėjos residency, Ugnė will spin a yarn diary.