August residents – Cecilia Charlton and Johanna Grivel
London-based American artist Cecilia Charlton received a BFA Painting in 2015 from Hunter College in NYC, and an MA Painting from the Royal College of Art, London in 2018. She creates hand-made embroideries and weavings that engage with the formal histories of abstraction to explore a broad range of themes including the cosmos, memory, and current events. Through manipulations of geometric pattern and colour her artworks achieve an optically challenging and playful approach, questioning the hierarchy between painting and textiles. Themes of feminism, human history, time and transcendence are inherently part of the hand-sewn work, and her investigation into the history of textiles from creative, cultural, and socio-economic perspectives underpins Charlton's studio practice. Spanning the mediums of textiles, installation, and art in the social sphere, the work results in conversation tending towards both the personal and the universal.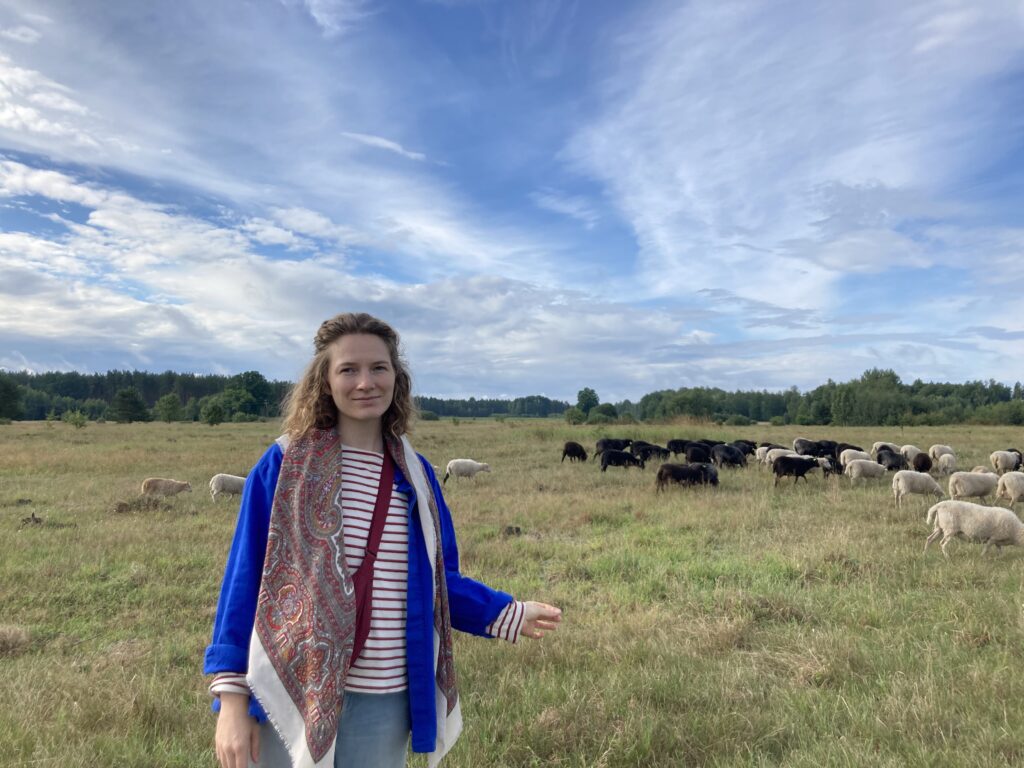 Johanna Grivel is a Swiss and Swedish ceramist based in Brussels since 2014. Within her years of studies, she learned technical and classical skills as well as more conceptual methods of creating. After participating in various group shows including co-curating one, she graduated and took a year of parental leave to welcome her first child in 2020. Since then, her practice evolved to focus more on colour, exploring natural shades of different clays. She uses it to model with her fingertips, twist and build forms in medium large sculptures. The feeling of playing while manipulating her pieces is important for her installations – fictional landscapes, containers of dreams and feelings – Grivel likes to imagine spaces for her pieces that will give a sense of composition and harmony. Besides her own practice she enjoys working as a ceramic teacher and providing workshops and private classes.